Would you like to use music as a ringtone on your iPhone? Do you know how to edit your favorite song to make it suitable for iTunes standards? You can easily personalize custom ringtone sound or even add a special ringtone for specific people in your contact list. Let's check out the related step-by-step instructions for creating a custom ringtone sound on iOS 14.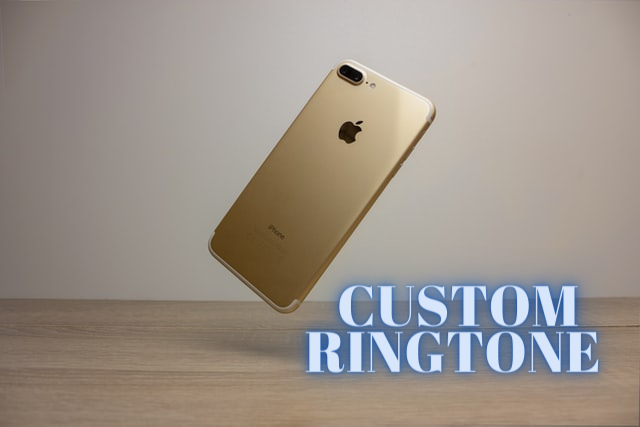 How to create a custom ringtone on iOS 14?
You can easily create your custom ringtone sound using iTunes. Just choose your favorite song and create its AAC version that lasts 30 seconds and repeats.
Firstly, launch iTunes on your computer.
Secondly, open your desired song on iTunes.
Thirdly, right-click this song to enter song info and receive access to the additional options located at the top.
Then, select a 30 seconds part of the song that will become your custom ringtone. Decide and change the time when it should start and end.
Confirm it by clicking Ok option.
Next, choose this File from the menu and select Convert option.
At this step, create another version of this song by pressing on Create ACC version. Make sure the right 30 seconds song is still selected.
Copy a new ACC version of this song to your computer.
Then, open the full file name and change its extension from .m4a to .m4r and confirm introduced changes.
Great! You have successfully created your custom ringtone!
How to put a custom ringtone on iPhone?
Now you can get your ACC version as a ringtone, so you'll hear your favorite song every time you receive calls.
First of all, link iPhone to your computer with a USB cable, and launch iTunes.
Next, press on the small mobile icon to access information about your iPhone.
Enter Summary option, the first one on the left-side menu.
Then, choose from the emerged options to Manually manage music and videos. Confirm it by pressing Apply button.
At this step, get back to the left-side menu and enter the Tones tab.
Drag your ACC version of ringtone to Tones tab.
Success! Now you can set your desired song as a ringtone sound on your iPhone.